If quality is your aim, you are guaranteed it
with a UTP
high-performance
water filter:
pure and healthy tap water of spring water quality
up to 99% less emissions
up to 80% less lime scale problems
soft, skin-friendly bath / shower water (no more skin / hair problems)
no need to ever buy drinking water
Three different types of UTP-water filters are available: for the kitchen, bathroom and for the entire water supply for the apartment, house or even whole housing complexes.
The filter costs only 0.1 cents per litre of filtered water. In other words, for only 50 cents per day your entire home can be supplied with water in its purest form.
For several years Thomas Walter has distributed and installed UTP high-performance filters on the Costa del Sol. They have numerous testimonials from satisfied customers. Should you be interested in the installation of a filter system, they will be pleased to advise you. Call them!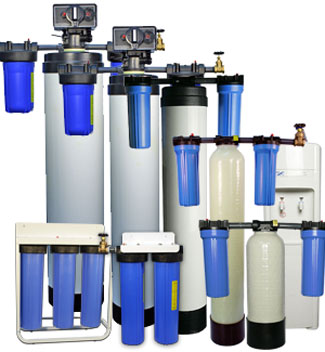 Filteranlage